A few days ago, CBS announced that Oprah will return to TV and join 60 Minutes  after 6 years of focusing on her network, OWN. How amazing is that?! This doesn't mean she has given up on her "OWN" network it simply means she is ready to expand yet again. Her network has 2 of my favorite TV series, Greenleaf and Queen Sugar, be sure to check them out! Anyway, most of us grew up with a mother or grandmother who watched Oprah, daily. For me, I would almost predict it would be on TV when I returned from school. Seeing a Black Businesswoman interviewing diverse people, on a variety of topics, with a beautiful set and loyal crowd really planted a seed that I can do anything I desire.  In 2014, Oprah hosted The Life You Want Tour . The whole experience was carefully crafted for women of all ages. It was then, I realized that our challenges help us craft experiences and content for others. Oprah's life story shined through that production and influenced the shaping of Business Rules for Women's content. Here are 25 things Oprah's career and productions have taught me:
Women can come together and laugh, cry, dance and sing each other's praises. Having an event or gathering? Remember you create the energy.

Understand that you are co-creating your life. Your life speaks to you. Surrender! Take your glory and run!

As long as you can breathe, you are on the rise.

We are spiritual beings having a human experience.

Life gets better when you share it!

Your calling is a feeling. There is also a voice, listen to it and follow your purpose.

When things go wrong, that's God nudging you in the other direction.

Make a decision to use your craft. Do not allow it to use you!

Be with someone that appreciates you.

The energy you put out is the energy you will receive.

You co-create your life with the energy of your intentions.

You are responsible for your intentions. Only do things you intend to do.

Stop saying yes, when you really mean no.

Your life is shaped by your beliefs. What do you believe?

ANYTHING is Possible!

Be responsible for the energy you bring into your life.

You have the power in your territory. LOVE is the greatest power you own. Use it!

Always, always, always… Choose LOVE.

Know when your life is speaking to you!
Hear a whisper? That's a message.
Get hit with a pebble? You have a problem.
Smacked with a brick!? You have a crisis!
Pay attention!

Much like a court trail, when you have a personal trial be still and know who you are in that trail and why.

GOD can dream a bigger dream for you than you can dream for yourself.

DO NOT be afraid to have a "Come to Jesus Meeting" with yourself!

Remember to step out of your struggle and turn your energy into gratitude.

Keep your feet on the ground, no matter what shoes you can afford.

Write your NEW story. Step out of your history and elevate!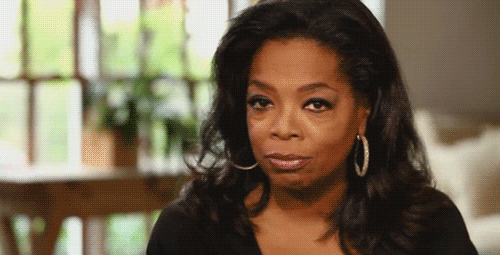 Thanks Oprah!